Serg Blanco provided young reinswoman Codi Rauchenberger with one of the biggest victories of her career when he stunned the much-hyped Captain Ravishing to win Thursday's United Petroleum Yarra Valley Pacing Cup.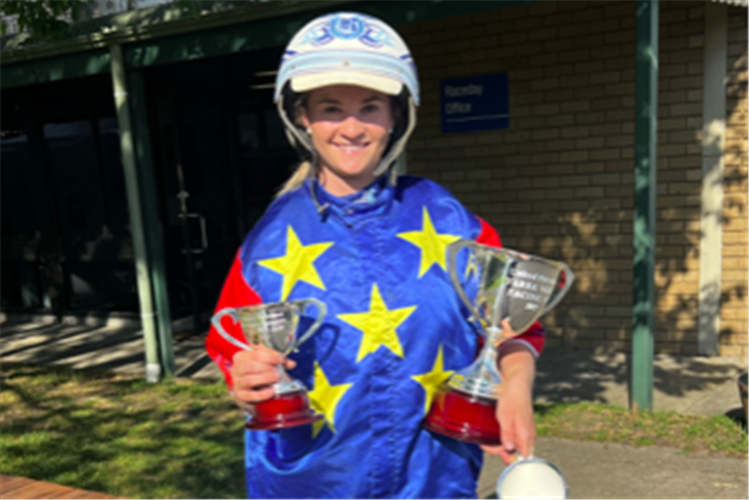 The five-year-old gelding's triumph followed hot on the heels of his success in Friday night's Swan Hill Pacing Cup and proved a huge thrill for Rauchenberger and trainer Steve Duffy.
Serg Blanco had to work hard to find the front from Arggghhh in the early stages of the 2650m journey and then handed up the front to odds-on favourite Captain Ravishing before dashing past him in the home straight to win by almost 10m on the line.
"It's really good," Rauchenberger said. "It's a huge relief – it's my first drive on him – so we got the win."
Serg Blanco has now won 13 races and more than $170,000 in prizemoney, with plans for the horse to travel north for December's Inter Dominion Pacing Championship should he gain a start in the series.
Earlier, Kyvalley Hotspur provided Chris Alford with a second De Bortoli Yarra Valley Trotters Cup when he claimed the $25,000 feature.
Alford, who won the race with Lenny Lewis in 2010, found the lead from his front row standing start draw and the Brent Lilley-trained trotter clung on in the sprint to the line to beat 30m backmarker Ollivici by a half-neck.
"He stepped away really well," Alford said.
"I was a bit worried when Visionary lobbed on his back and I was quite happy to see Ollivici outside him with a lap to go, but it was tricky to know whether to go hard enough to get Ollivici beat and have the other one there or go slow and have them outsprint him.
"But he did really well today and fought it out to the line super."