The lights of Melton Entertainment Park will shine brightly for Annalise Scott this weekend when she embarks on her first drive on a metropolitan Saturday night.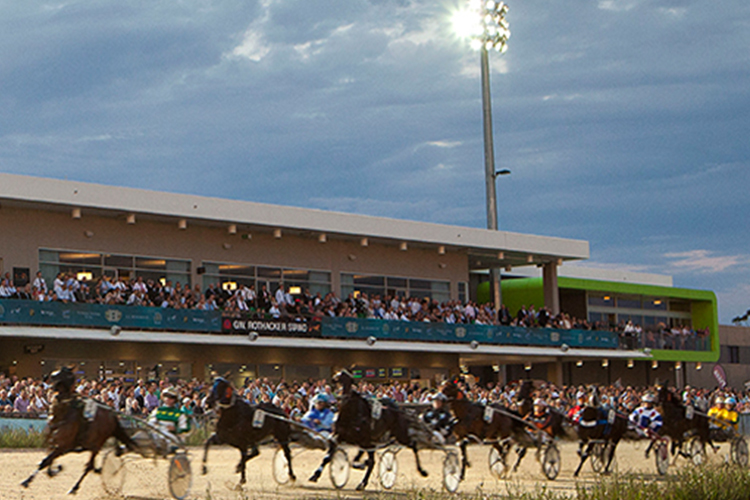 Scott will partner the Paddy Lee-trained Jilliby Jay Sea in the Garrards No Metro Win Pace, the last on the eight-race card at 10.27pm.
The 22-year-old drove the horse to his last win at Hamilton on September 6, when the four-year old led all the way and the victory never looked in doubt.
One of 14 wins Scott's recorded this year, double her tally in her debut 2022 season, the success has been a great top up to her love for the sport and its athletes.
"I always loved horses and I worked with dressage horses and wanted a bit of a change," Scott said.
"I used to live near a harness stable and I thought that was an all right option and when I spoke to Dave O'Connor he put me on to Chris Svanosio. He said he was looking for a worker and that would be the perfect place for me to go."
Having become a stablehand in November 2020 she upgraded to a C grade driver licence the following year, then a B grade licence in 2022 and, in September last year, earned her A grade status.
That has cleared a path for her to take the reins at Victoria's metropolitan home, including reuniting with Jilliby Jay Sea for an 11th start.
"Hopefully I'll be able to drive well on the night and get more drives. It's a pretty good feeling crossing the line first."
Before then the driver has a big engagement for trainer Marg Lee at Ballarat on Friday night, when she will pair with Keayang Ladybug in the second heat of the A RocknRoll Dance Breeders Crown for three-year-old fillies.