Despite not winning a heat of either the Geelong Derby or Oaks, Tom Dailly will remarkably supply half the field in both Saturday night's $15,250 feature finals.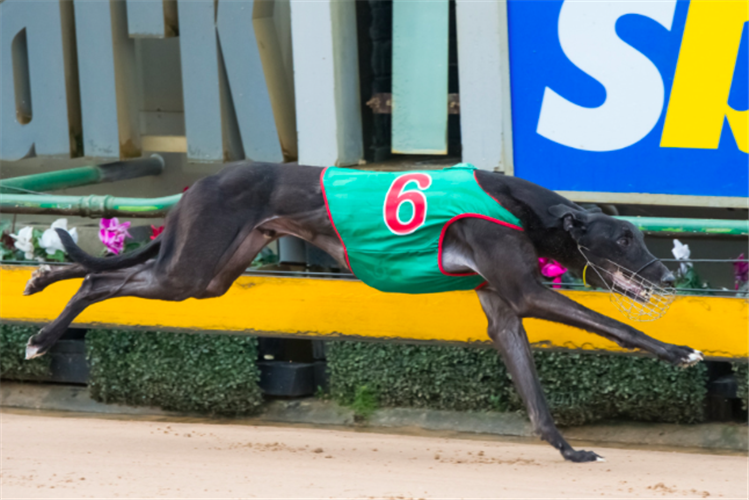 Geelong moves into Saturday night 'prime time' with The Meadows staging its traditional Melbourne Cup eve meeting on Monday, featuring G1 Hume Cup heats (600m) and the G3 Silver Bullet (525m).
Dailly's quartet for the $10,000 to-the-winner Derby (race 8, 9.03pm) is a 'Shima-thon'; comprising Shima Stripe (box 1), Shima Steel (box 3), Shima Lite (box 4) and Shima Shadow (box 8).
Shima Stripe (six from 15), Shima Steel (six from 17) and Shima Lite (2 from 12) are all sons of 'Team Dailly's' former superstar sprinter Shima Shine, while Shima Shadow (14 from 34) is a younger half-brother to Shima Shine.
"He's drawn out in 'the pink' and he loves it out there, so hopefully he can get out half-reasonable and get around them."
Dailly didn't hesitate in nominating Shima Shadow, a June '21 son of Bernardo and Shima Song, which won the G2 Geelong Cup in 2016, as his clear number one seed for the Derby.
A finalist in both the G2 Ballarat Cup (winning a heat at just his fifth start) and last month's G2 Bendigo Cup, as well as the Pink Diamond Champion Sprinter Final, Shima Shadow boasts imposing track and box credentials.
He's yet to miss a place at Geelong, where he's won three from five over 460m with a sizzling PB of 25.42sec, or from box eight, where he's two from four.
"I think Shima Shadow would be our best chance in the Derby," Dailly said.
"He's drawn out in 'the pink' and he loves it out there, so hopefully he can get out half-reasonable and get around them.
"He goes well on the U-turn tracks, and he's won in good time at Geelong (25.42sec), so I'd say he's a good chance.
"The young Shima Shine dogs just seem to keep improving. But there's really not much between the three of them."
Michelle Mallia also has multiple Derby runners after winning two of last Friday's three heats with Aussie Infrared x Stepping brothers Stomping (box 5) and Matt Loch (box 6), which posted slick runs of 25.52sec and 25.64sec, respectively.
The other Derby heat went to Al's Entity (box 7), trained by Paul Abela, which stormed home to score in 25.96sec.
Two heats of the Oaks were also held last Friday, with Ashlee Terry's One More Burn, a daughter of Superior Panama and Burn Like Fire, claiming qualifying honours with a 25.62sec success, her 11thwin at start 19, and sixth from her last seven.
The other Oaks heat went to Common Step (box 8) for Anthony Azzopardi, a litter sister to Derby aspirants Stomping and Matt Loch, in 25.65sec.
Dailly isn't as upbeat about his Oaks prospects; Kanji Uganda (box 1), Shima Stella (box 2), Lizzy Milici (box 3) and Raven Nighthawk (box 7).
"I don't think we can win the Oaks, but with four in the final you never know," Dailly said.
"Kanji Uganda had a bit of an injury, but she's been going well since she came back and off 'the red' she's probably our best chance."