Terrific tyro Transponder 'took everyone's breath away' in the $233,250 Group 1 Topgun (525m) at The Meadows on Saturday night.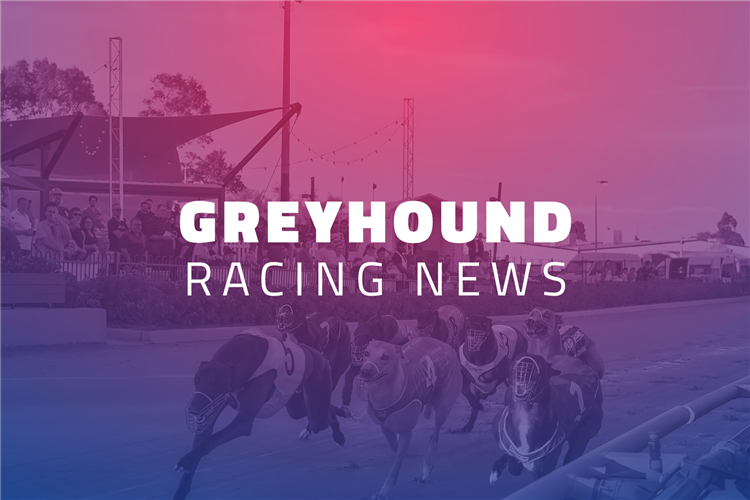 Displaying a 'need for speed', Transponder turned the $150,000 to-the-winner invitational event into a one-act affair.
Prepared by champion trainer Jason Thompson, Transponder sent a message to his rivals right out of the 1986 original Top Gun movie: "Remember boys, no points for second place."
In the end, it was 'just a walk in the park'. 'Damn, this kid is good!'.
"When he gets clear air, that's what he can do."
Transponder, who won last month's G1 Adelaide Cup, provided Thompson with his third Topgun. He scored with No Intent in 2001 and Whisky Assassin in 2004.
It was also Victoria's 23rd victory in 31 editions of greyhound racing's Cox Plate equivalent.
Transponder ($12.60) careered away for an effortless 5.3L win over Queenslander Jay Is Jay($15.40), with kennelmate Alpha Zulu ($2.10F) – part-owned by Brisbane Lions great Jonathan Brown – a further 1.3L away third in a slick 29.70sec – only 2L off the race record (29.57sec) set by Fernando Bale in 2015.
It was his 21st win from 40 starts. His stakes spiralled to $440,270.
Emotions were running high immediately after the race with Thompson's daughter Holly – who handled Transponder – reduced to tears.
"I don't know what to say" was all she could say before retreating from the racing.com camera.
It was left to her brother Luke – who handled Alpha Zulu in the race – to take over.
"To win a big race like the Topgun is a thrill and a privilege," he said. "When he gets clear air, that's what he can do."
Transponder's Topgun win sent a 'signal' to potential slot holders for The Phoenix, which carries a $1,000,000 first prize, at The Meadows on December 16.
And Luke was quick to go on the front foot: "He's put himself right into contention for The Phoenix."
Meanwhile, New South Wales 'staying sweetheart' Ritza Piper "buzzed the tower" in the $121,500 Group 1 Sportsbet Topgun Stayers (730m).
Trained by Joseph Scerri, Ritza Piper joined Blue Moon Rising as the only NSW stayers to snare the race since its inception in 2015. Earlier this year, she contested the G1 Zoom Top at The Meadows.
Ritza Piper ($21.00) defeated last year's Topgun Stayers winner Moraine Suzie ($7.70) by 2.1L, with NSW counterpart Palawa King ($5.50) a further 1.9L away third in 42.66sec.
She's the third longest-priced winner of the race, behind Queenslander Champagne Sally ($27.60) in 2018 and South Australian Bogie Bekim ($21.90) in 2017.
It was her 15th win from 40 starts and the $75,000 first prize catapulted her prizemoney to $241,030.
She became the fifth female to claim the event in its nine-year history.
Caretaker trainer Paul Bartolo told racing.com post-race that Scerri had advised him she was "jumping out of her skin and really on her toes".
"She'll now stay on for the (G1) Bold Trease." (Heats – November 25; Final – December 2.)
And the 'Minister of middle-distance magic' Hector Fawley displayed his 'wizardry' in the $121,500 Group 1 Hume Cup (600m).
His trainer, Lisa Cockerell, uttered prophetic words leading into the $75,000 to-the-winner final saying, "it would be nice for him to ring up a Group 1 win". "I'd just love it for him," she added.
After being crowded in a mad drive to the first corner, Hector Fawley – named after a Harry Pottercharacter – looped the field and 'cast his spell' after mesmerising Tasmanian star Raider's Guide with around 200 metres to travel.
Hector Fawley ($2.90) defeated Raider's Guide ($2.80F) by 2L, with Multi Matt ($8.90) a further 5.8L away third in 34.26sec – only 1.5L off the race record set by Black Impala (34.17sec) in 2018.
It was his 17th win from 41 starts and his stakes jumped to $238,295.
Hector Fawley (aka "Stanley") is owned by the 'Bag of Lollys' syndicate comprising Cockerell and husband Ian, her mum, Marlene, and their 12-year-old twins, Morgan and Taylor.
No doubting Cockerell's "special bloke" would have received his requisite Macca's nuggets and shake – perhaps a double serve – on the way home.